COMMAND AND CONQUER
The story unravels in a parallel universe where, in 1995, a massive meteor crashes near the Tiber River in Italy, earning the name "Tiberium". Two formidable global powers then emerge and clash for full control over the substance: the Global Defense Initiative (GDI) under the United Nations, and the Brotherhood of Nod, a faction with cult-like attributes, led by an enigmatic figure known as Kane. The substance becomes the core of the story's conflict.
COMMAND AND CONQUER
The campaign erupts during a global conflict that occurs in 2030, with Kane making a triumphant return to lead the Brotherhood. This resurgence compels the Global Defense Initiative (GDI) to retaliate, igniting the Second Tiberium War. In the GDI campaign, the focus lies on the growth of a commander who must confront Nod's relentless assaults and collaborate with mutants known as the "Forgotten" to thwart Kane's plans. On the other hand, the Brotherhood's campaign delves into the ascent of a military officer who defies GDI's pursuit to rebuild the Brotherhood, all while striving to fulfill Kane's enigmatic vision.
COMMAND AND CONQUER
The game takes place in year 2047 where Kane, previously thought to have perished during the Second Tiberium War, mysteriously reappears and takes command of the Brotherhood of Nod once more. Following the successful takedown of GDI's Philadelphia space station, the Brotherhood launches an offensive on the Blue Zones, provoking GDI into conflict and sparking the outbreak of the Third Tiberium War. As the conflict escalates to a critical point with a dramatic liquid Tiberium explosion, an enigmatic extraterrestrial faction known as the "Scrin" unexpectedly invades Earth, engaging both GDI and Nod in a three-way struggle for dominance. The events of the GDI, Nod, and Scrin campaigns intricately intertwine, shaping the fate of humanity and the future of the Tiberium-infested world.
COMMAND AND CONQUER
The story unfolds amidst the events between the end of Tiberian Sun and the beginning of the Tiberian War, revolving around the seemingly immortal leader of the Brotherhood of Nod, Kane. It tells the story of his miraculous survival in the year 2034 and his subsequent return to the throne. The story reaches its climax in the year 2052 as Kane successfully reclaims the Tacitus.
COMMAND AND CONQUER
In the year 2062, humanity faces a critical threat to its existence with only 6 years left before potential extinction. The Global Defense Initiative (GDI) and the Brotherhood of Nod (Nod), once sworn enemies, come to a realization that they must join forces to prevent the spread of Tiberium. Command & Conquer 4 brings an epic conclusion to the Tiberian storyline, revealing the destinies of Nod, GDI, and Earth, and exploring the true motives behind Kane's plans.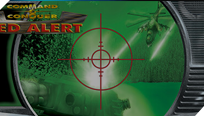 TIBERIAN DAWN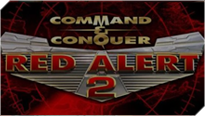 TIBERIAN SUN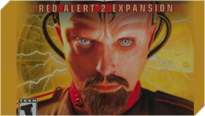 TIBERIUM WARS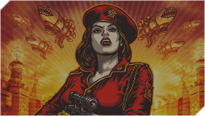 KANE'S WRATH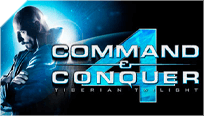 TIBERIAN TWILIGHT